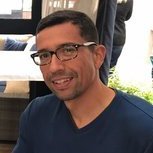 Story via University of Texas Athletics
SAN FRANCISCO — The 2015-16 season opener for The University of Texas Men's Basketball team against the University of Washington will be played Nov. 14 at the Mercedes-Benz Arena in Shanghai at 11 a.m. local Shanghai time, the Pac-12 Conference announced Wednesday morning. ESPN will broadcast the inaugural Pac-12 China Game live in the United States on Nov. 13 at 9 p.m. Central."Opening the 2015-2016 season against the Washington Huskies in Shanghai, China allows Texas Athletics to provide an unparalleled educational experience for our students, builds upon the international reach of the Longhorns brand and presents a tremendous opportunity to develop academic and other broad-based relationships for the entire University of Texas," University of Texas Men's Athletics Director Steve Patterson said.
The Pac-12 and Alibaba Group Holding Limited (NYSE: BABA), the world's largest online and mobile commerce company, also announced a partnership to support the upcoming historic Pac-12 China Game. The game and two-year partnership with Alibaba Group represent a major first for sports in China. Alibaba Group is the unrivaled leader in mobile in China, and the game will be distributed live via Alibaba's mobile and digital distribution platforms.
With this game, the Pac-12 will become the first U.S. sports league, collegiate or professional, to host a regular season contest in China. The partnership with Alibaba Group will continue into the 2016-17 academic year and support a second regular season Pac-12 China Game between schools to be announced at a later date.
"This partnership is about so much more than a basketball game," said Jim Wilkinson, Alibaba Group's Senior Vice President. "As these student-athletes complete their education and enter the global economy, China/US relations will be central to the future of the world in which they live. We truly believe that this trip will provide these student-athletes with a once in a lifetime chance to learn about China, to make new friends, and to hopefully impact their futures in a positive way."
In addition to being the presenting sponsor, Alibaba Group is also developing an academic program for the visiting student-athletes. While the game will be played in Shanghai, during their visit to China both teams will travel from Shanghai to Hangzhou, China for an educational program there.
Longtime Pac-12 partner Federation of University Sports of China (FUSC), which operates under China's Ministry of Education, will serve as the co-host of the game. The FUSC is China's national solely-authorized organization for university sports. Since 2011, the Pac-12 and FUSC have worked together to put on exhibition games featuring Pac-12 men's and women's basketball teams, as well as coaching clinics and educational symposiums on collegiate sports.