Texas Drops the Pitcher Duel and First Conference Game to Texas Tech 1-2
By Will Baizer
It was a good old fashion pitchers' duel in the first of three vs Texas Tech. The match up was Texas' Nolan Kingham (2-2, 0.95 ERA) vs Texas Tech's Davis Martin (3-1, 3.10 ERA) and both pitchers only gave up one run through 6 complete innings.
Both of those runs came off solo shots by the 9-hole hitters for each team. Texas Tech's 9-hole hitter, Michael Davis (1-3 w/1 HR), took Kingham yard, sending his ball over the left center field fence.
Texas' 9-hole hitter, Tate Shaw (1-1 w/1 HR), responded with his very own deep shot over the right field wall, just getting over the glove of a leaping right fielder.
However, you know what they say, "If the pitcher needs to throw a shut out then you're going to lose the game." Well, that statement doesn't ring any truer when Kingham takes the mound. It just seems like whenever Kingham gives up a run, the offense cannot get enough firepower to put runs on the board for him. It may seem that way because it has been so far. Two wins with two shut outs. Two loses two games giving up a run. Nolan Kingham pitched 7 complete innings, had 3Ks on 93 pitches, and only allowed 2 earned runs. His ERA still sits at sub 1 despite having 28.1 innings pitched. In fact, he's only given up 3 earned runs (4 total) this entire year during his 5 appearances.
On the other side, Davis Martin had something to prove after Texas took him to town last year during his freshman season when he gave up 5 runs over six innings in his longest career game (103 pitches). This year he took it to the Longhorns surrendering only 1 run off only 2 hits over 6⅓ innings tallying 6Ks.
Nolan Kingham gave up just one more run in the 7th inning when Texas Tech put on a hit and run and Mike Berglund (2-4 w/1 RBI) knocked a double into the right field corner. That was enough for the Texas Tech Red Raiders to take the first game in Austin 2-1.
Game 2 of the series will begin at 6:30PM and the starting pitcher will be Morgan Cooper
---------------------------------------------------------------------------------------------------------------------------
Happy St. Patrick's Day, seamheads!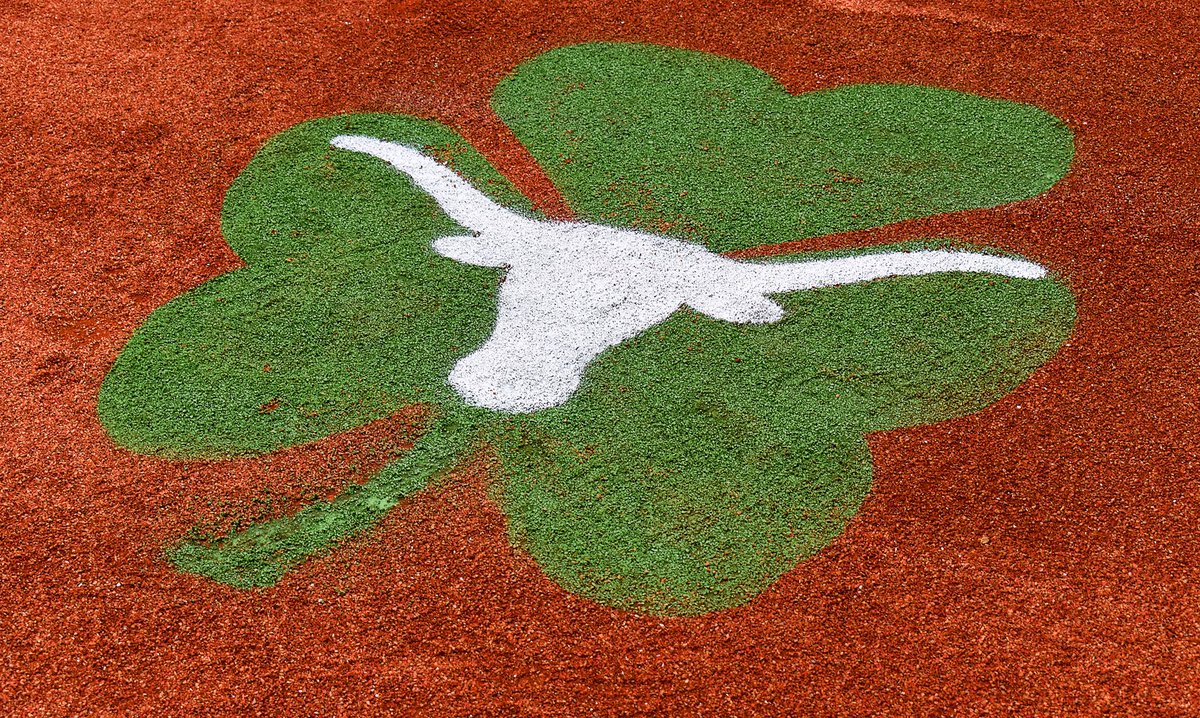 Photos courtesy UT Baseball Equipment/Texas Baseball
Game Time: 6:30 PM CDT
TV: Longhorn Network
Radio: 104.9 FM
Stream: http://www.texassports.com/audio
StatTracker: http://www.sidearmst...texas/baseball/
Live Updates: https://twitter.com/joeywa_44
The Horns are coming in hot, having won 6 straight since their trip to California. Tech has been struggling as of late, 5-3 over their last eight, including losses to A&M, UTSA and UTA. Tech is currently ranked #6 in the nation.
Probable matchup on the bump: . Texas RHP Nolan Kingham (2-1, 0.42) vs. Tech RHP Davis Martin (2-1, 3.57)
We'll do discussion, inning and game updates and possibly green beer and Irish whiskey, all right here at HornSports.