Latest from Burnt Orange Board
Crossfire - May 7, 2014
Submitted 07 May 2014 - 02:23 PM in
Premium
|
Comments: 3
by HornSports Staff
@hornsports
2014 UIL Track Meet
The 2014 UIL Track & Field State Meet is this Friday and Saturday.
Here is a list of some of the recruits that will be participating:
Class of 2014
S John Bonney - Houston Lamar (Texas)
RB Kevin Shorter – Newton (Texas)
Class of 2015
CB Kris Boyd – Gilmer
CB Kendall Sheffield - Fort Bend Marshall
S Deionte Thompson - West Orange-Stark
CB Johnny Shaw - West Orange-Stark
CB Holton Hill - Houston Lamar
CB Roney Elam – Newton
QB Nathan Elliot – Celina (UNC Commit)
WR Ryan Newsome - Aledo
Class of 2016
WR Reggie Hemphill - Manvel
RB Kameron Martin - Port Arthur Memorial
S Deontay Anderson – Manvel
S Brandon Jones – Nacogdoches
2015 Predicted Texas Class
QB
Gentry
Dormady
RB
Warren
Houston (Commit)
Stevenson(Commit)
WR
Burt
Siverand
Newsome
TE
Gragg
OL
Major(Commit)
Weathersby(Commit)
Vahe(Commit)
Brown
Akamnonu
DE
Omenihu*
Lockhart
DT
Keke
Lampkin
LB
Townsend
Jefferson
Kirkland
DB
Elliott(Commit)
Ramsey(Commit)
Hill
Boyd
ATH
Johnson(Commit)
Photo: Christopher Hanewinckel-US PRESSWIRE
Nuggets of Interest
The coaching staff is really pleased with where the 2013 OL recruiting class is headed. Long term this will be a very good group. Rami Hammad, Desmond Harrison, Darius James and Kent Perkins.
I believe there could be four QB's on campus this fall and I'm not talking about Miles Onyebule.
This is the perfect staff to lead the team through the disrespect stage. Texas is getting no national love while other teams way worse off than Texas (Florida, even Texas A&M) are getting tons of respect. The hangover from the Mack Brown era is large. The Texas coaches know they are being disrespected and know how to use it.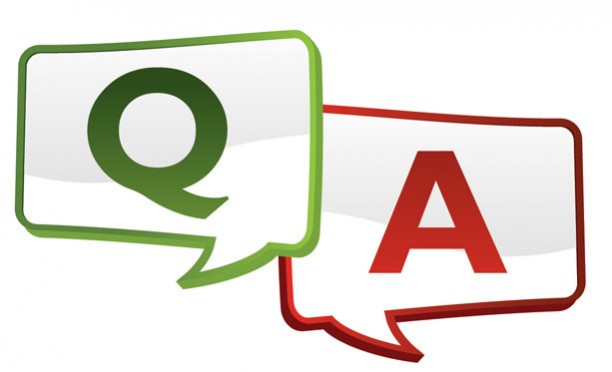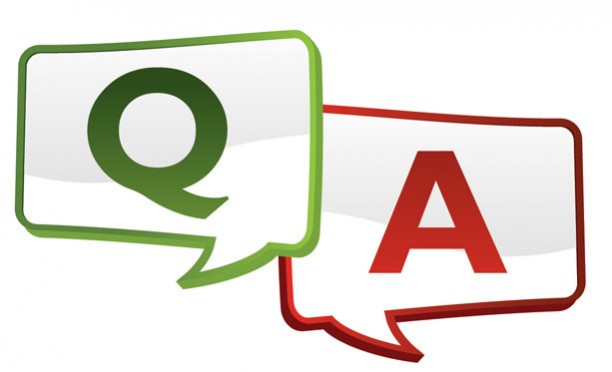 Q & A
Q)
Interesting gossip about Bedford's twitter post. Of course the aggys got their panties in a wad (that is why they are always the butt of everyones jokes) and started a melt down over him.
There is only a remote chance that you may have heard, but what is the behind the scenes reaction of Strong, if any?
A)
The fact that Bedford is reporting that he is thru with twitting, tells me that in hindsight, Strong does not think it was a good idea. I could be wrong.
Q)
Deondre Davis? Any info on his spring and if he is meeting criteria to be part of the team going towards next season?
A)
Davis was seen at the spring game riding a scooter. He is still recovering from a injury. At this time Davis is still on the team. Davis has some requirements to meet this summer but, they are all attainable.
Q)
Let's hope Bedford is not done, I enjoyed his recent tweets. Aggie tolerates all of JFFs childish tweets (Heisman with joints/beers-this did happen right? if not excuse my ignorance, holding casino cash...) but can't handle a little dig by a former NFL player who has experienced the rigors of the league. As always Aggies can dish it out quite easily, but then can't handle any hint of negativity towards their direction. Grow up. Bedford, cue up the messages!
Sorry just realized I commented vs. asking Crossfire a question. Hornsports foul, my bad. However, still enjoyed Bradford's tweet.
A)
I can see this issue both ways. The dig at JFF makes me wonder if the Texas staff is trying to show a bit of swagger themselves. That dig is all about recruiting.
Q)
What's the Texas - OU score this year?
A)
24-21 tossup
Q)
What's the latest with the Mexico game?
A)
Patterson is inching closer to solidifying the game.
Q)
Can we get an update on Ash?
A)
Texas is going to be very guarded concerning Ash latest x-rays. However, we are not going know much until Ash can start putting pressure on that foot.
(Baseball questions allowed?)
Q)
What's the view on Augie's future?
A)
Augie is 5-15 in his last 20 B12 series with wheels falling off at the end of the season. Texas will not be hosting a regional. I have heard that Augie is leaning towards retiring but, the BMD's are not putting any pressure on Patterson to make a move.
Q)
What's the thought on Skip replacing him?
A)
Just the fact that Patterson does not want Augie to retire, tells me that if he does, Patterson would lean towards maintaining some level of continuity and Skip would certainly be in the mix. Another coach I heard would have some level of interest is David Pierce at Sam Houston State.
Q)
Has a natural grass surface at Disch been discussed?
A)
Not that I have heard of. Natural grass would be a big expense.
Q)
Why wasn't the coaching staff on campus when one of the top QB's in nation, Jacob Eason , visited last Saturday?
A)
The reason the Eason's traveled to Texas was for the Elite 11 QB camp last Sunday. The visit to Texas on Saturday was a last minute decision by the Eason's. The Eason's understood that the Texas coaches already had previous commitments and were not at all upset. Eason is the class of 2016 so; there is plenty of time to schedule an official.
Q)
Is Jacob Easons father Tony the former NFL quarterback?
A)
No, he was a former wide receiver at Notre Dame. He did not play in the NFL.
Q)
Been seeing Mack more on local news and with charitable events coverage. Is he coming out of the wormhole? What does his actual job at the university involve other than cashing large checks? I remember the post Macovic days with him "reassigned" vs fired and holed up in an office in Belmont until donors bought out the balance of his contract. McWilliams, a lifetime Longhorn, turned his "reassignment" into a positive role with the university. Mack? Wait and see I guess.
A)
Once Powers retires, I do not expect Mack to have a position under the new President.
Q)
What is the real scoop on the aggy Stansbury and the Rice confrontation? What happened? Is aggy actually threatening Rice? Whatever you got.
A)
Please read last week's Crossfire. Once the DA shares it's case with the public, expect A&M to pretend they had everyone's best interest at heart and distance themselves from Stansbury.
The DA has also informed my sources to keep a lid on the case going forward.
The Breakdown with Coleman Feeley: Fulllbacks - The Last of a Dying Breed
The rules of football are changing and whether or not fans agree with those changes, they are happening none the less. The game now protects 'defenseless' players, and tackles of the ball carrier are under more scrutiny than ever. As these new rules change the game, coaches will, inevitably, begin to take advantage and change the team to fit the revised guidelines. Now that players can't be 'targeted' when catching the ball, vertical passing games have opened up and the sport is beginning to look different. Players that are outside of the tackle box can no longer cut block and neither can players in motion (a cut block is when a player throws his body at an opponent's legs to knock him down or tie him up). Spread formations with five wide receivers are no longer reserved for only the extreme situations. Tight ends have become more popular offensive tools in the NCAA and NFL due to the opportunities they give quarterbacks in the middle of the field. Running backs are becoming faster and smaller, quarterbacks are becoming more mobile, and receivers now are basically broken into two positions; wide receivers and slot receivers. However, these changes to the game have forced one position to change more than any other, that position is the fullback.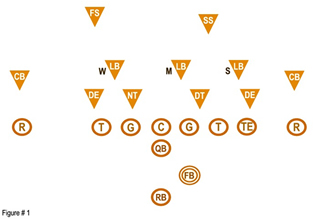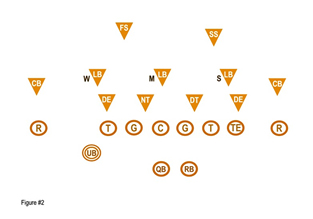 In the NFL, great running backs of the past have had GREAT fullbacks to help lead the way, but as the league changed to a 'passers league' the role of a fullback diminished. Greats like Lorenzo Neal, Bronko Nagurski, and Mike Alstott are becoming less common. There are, of course, still great fullbacks like Vonta Leach and John Kuhn in the NFL, but it is becoming increasingly difficult to find them in the college ranks. Texas still keeps two fullbacks on the roster, but modern offenses are starting to change the location and roles of fullbacks. Now they must shift in and out of the back field and on and off the line of scrimmage. This increased mobility and larger role as a receiver have essentially created a new position… the 'U-Back' (Fig 1 & 2).
The new rules of college football involving helmet to helmet contact also apply to downfield blocking. Wide receivers can no longer cut block any defender nor can they block by leading with their helmets. Only players that line up inside the tackle box can perform a cut block or lead with their helmet while blocking. This new rule means no more 'cracking' by wide receivers in motion, and no more cut backs in which the player in motion cuts a backside defender. Aside from offensive lineman, these rules leave only one other offensive position that can cut and 'lead with his screws', the fullback. Coaches call fullbacks the 'human erasers' because no matter what their blocking responsibility may be, if another player misses his block and a defender shows up, the fullback MUST block him. A typical blocking assignment for a fullback or "U-back" in college may sound something like "track first Linebacker playside of Mike to M.D.M."(Most Dangerous Man).
Alex De La Torre is the only fullback on the Texas roster who is currently on scholarship. Alex is 6'1'', 233lbs and had an impressive high school career at linebacker but was moved to fullback once at UT. He was a three-time All State Linebacker and noted as "…an incredible athlete for his age." Alex's career at Texas is a clear reflection of the change in football today. Entering his fourth year at UT, Alex has one touchdown and his longest run was 19 yards, which came from a faked punt. The modern day fullback or 'U-Back' isn't exactly a high frequency target in the passing game, and with running backs like Gray and Brown it doesn't make sense to hand the ball off to a fullback. However, the fullback or 'U-Back' will always find a place on a football team due to his invaluable athleticism on special teams and lead blocking.
Photo: thesocietydiaries.com
Conversation with Friend of Bevo
McPhaul:
Thanks for taking my call. What are you hearing this week?
FOB:
As I said last week, there is not a lot going on. Most of the talk concerning athletics centers around the location of the new basketball arena and the ripple effect of the Northwestern dust up. There is real concern about how much it will cost the university to get engaged in the possible scenario of a union - however remote the chance of a union is. All of that mess is already in the laps of UT's attorneys.
McPhaul:
Anything new on Augie?
FOB:
Oh, there is some gossip about the baseball program, but that responsibility lies solely on Patterson's desk and no one else thinks it is important enough to be involved.
McPhaul:
When you say no one are you talking about BMD's?
FOB:
Yes and as I said before, it is Augie that has now initiated the exit talks.
McPhaul:
I think we all appreciate what Augie has accomplished at Texas but, let's hope Patterson does not talk him out of it.
FOB:
If you are referring to the Mack era with Dodds & Sally talking Mack out of retirement, don't. Augie & Mack are two different people. Augie is someone that believes he has the answers where Mack was someone that would seek answers from others.
McPhaul:
Anything else on the Rice assault case?
FOB:
Yes, you mis-quoted me. A&M did not send a team of attorneys to Rice to interview the witnesses. A&M requested that they be present while Rice's legal counsel conducted interviews. That request was denied.
McPhaul:
Thanks for the clarification.
FOB:
Not a problem.
McPhaul:
Tell me why the media has not run with the story yet.
FOB:
Oh, it's coming.
monarch and killrjoe like this