Latest from Burnt Orange Board
Crossfire - 04/23/2014
Submitted 23 April 2014 - 06:31 PM in
Premium
|
Comments: 5
by HornSports Staff
@hornsports
Going forward, each week HornSports is going to dedicate Crossfire to several of our members. This week's Crossfire is dedicated to utisdabomb, joeywa and Juan Grande for all of their contributions to the site. Hornsports appreciates you all!!
Photo: thecardinalconnect.com
Wittek news
Former USC QB Max Wittek made yet another trip to Austin for last Saturday's Orange vs White scrimmage. For those keeping score at home, that's three trips since he announced his transfer from USC.
Our sources are saying he's very serious about attending Texas. In fact, he's serious enough that when he talks with the coaching staff, it's a "when" not "if" situation. According to a source close to the team, "it's done."
Before making it official, Wittek must graduate from USC as expected in May.
Photo: Themajors.net
More QB news
Our sources are also saying that Charlie Strong and Texas will most likely sign another QB to bolster the depth chart. Keep your eyes and ears tuned toward a junior college QB that Charlie Strong recruited several years ago at Louisville.
Having Wittek and another quarterback to play behind David Ash might be enough for both Tyrone Swoopes and Jerrod Heard to redshirt.
Stay tuned…
Photo: kysportsconnection.com
Myles Turner Update From Shaunsters
Turner's in-home visit last night went very well. Turner used the words "WE" and "can't wait to make it a Championship team."
New addition to the UT football staff
Reed Case was named the Director of On-Campus Recruiting. Case comes to Texas with a very solid resume. Case was the first ever Director of Player Personnel at Oklahoma and is taking somewhat of a step down by accepting the Texas job. However, Case's wife is employed by the University of Texas and I'm sure getting to live with your wife is not viewed as a step down.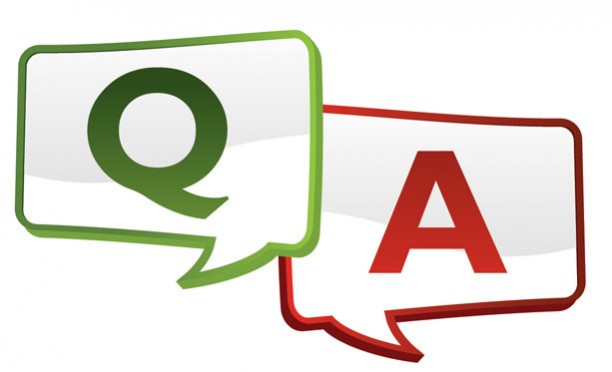 HornSports Q & A

Q)
What is the real story behind Cedric Benson kicking in an apartment door to retrieve a stolen TV?
A)
I will only answer this question over a few beers.
Q)
How do the quarterback performances in the Spring Game affect Max Wittek?
A)
If you were a QB looking to transfer to a major college football program, Texas provides an incredible opportunity to come in and compete for a starting role. With the injuries to Ash and current lack of depth/experience at the position Max Wittek has Texas in sight.
Q)
I read where Overstreet looked good in his reps at running back. Obviously, his blocking skills will go a long way toward getting him reps when it counts next season, so, how did he look as a blocker?
A)
I have been told that Jalen needs to work on staying a bit lower when running the ball and blocking defenders. Jalen also has the tendency to want to bounce everything to the outside. Coach Robinson wants him to be more patient and allow time to let blocks setup.
Q)
Were the coaches happy, concerned or upset about what they saw?
A)
They were happy with the effort. They are concerned about the offensive line and the QB position and were pleasantly surprised with how well the secondary has stepped up their level of play. They are all aware of the fact that this team has a long way to go.
Q)
What is your gut feeling on Attrition? Who/when, etc.....We all know that to get to the proper numbers, something has to give?
A)
Some of the kids that were questionable have responded accordingly. Estelle still has some work to do in the classroom. It is going to be a long summer; can Daje stay out of trouble? Does Camrhon Hughes really want to put forth the effort Pat Moore is going to demand of him this summer? It's no surprise that McFarland was MIA in the Spring Game. Will he look for a fresh start somewhere else?
Q)
Also....what is real story on Joe B?
A)
As I said last week, Joe B has not grasped the fact that Charlie Strong's rules are not negotiable. Under Brown, the players ran the team and basically did whatever they felt like. Under Strong, there are consequences to not following the rules.
greetings darrell. btw, yes, i am still "smoldering" a bit, as per last week's, and not to mention, your most profound "crossfire" to date. i mean... the nerve, the audacity!
Q)
you were blessed to be at this season's spring game. you were amongst the "notables" or so to speak.. or even to some degree. therefore, may you present the relevance, as per the new "director of on campus recruitment" "reed case"? why this particular gentleman? why now? we are all acutely aware, that former coach mack brown, was trying in earnest, to "even the slate", or to even exceed the noted "football operations" program at alabama. was the hiring of mr. case an added element?
A)
Since Reed Case's wife works for The University of Texas and Reed of course was at OU living apart, Reed contacted Charlie Strong to see if he would be interested. The rest is now history.
Q)
darrell, i would like for you to take a moment to relax, and open up your mind, as well as your heart, and present to us, your inner most feelings, about how it felt to be at the "2014 spring game" and to see for the very first time in the "university of texas" history... an african american, as head football coach, standing upon the sidelines, as per "darrell k. royal memorial stadium"? since the game has ended, i have been awaiting, as per anyone in attendance that shares a "pulse" to please present their feelings of viewing this particular history being made as per "dkr".
A)
Great Topic! What a proud moment for our university and all its fans. Now that have learned a little about Charlie Strong, I'm positive we have made the right choice. Regardless of race, Charlie Strong is the kind of man high school coaches, teachers and parents are going to want their kids playing for.
I had the opportunity to discuss the hiring of Coach Strong with the parents of several African American recruits and they all said that race was not the issue but, what the man stood for is what is going to make a difference.
Q)
All of the other sites are reporting all the good news from the recruits on the sidelines of the spring game. I would like to hear if there were any that were unimpressed with the game, player/coaches. Maybe SirHornsalot and you can ask your contacts what the real scoop was?
I say this because I am very concerned about our offense this year. Not only just the QB situation, but the OL as well.
In fact, I expected some really positive buzz - considering the new coaching staff. I didn't get that buzz.
A)
The only recruit that twitted anything negative was A&M TE commit Jordan Davis. IMO Davis is not even the best TE in Houston much less, the state of Texas. As a matter of fact I had the opportunity to watch Davis at the Houston NIKE camp and was not impressed. Several Scouts commented that Davis doesn't have the feet to play tackle, much less TE. The Scouts believe Davis will end up playing guard in college.
The majority of the recruits understood that the coaching staff was keeping it very vanilla, but all of them mentioned how different the attitude and positive the atmosphere was.
Q)
Is Deoundrei Davis done at UT? He wasn't even on the sidelines of the Spring Game.
A)
No, he was at the game. Davis is recovering from a knee injury and seen riding on one of those scooters.
Q)
What did you think of Steve Edmond's comments about Baylor?
A)
After years of listening to Mack Brown preach about respecting other teams that hate the University of Texas, I for one appreciate the tough talk coming from Edmonds. Now, let's go back it up.
Q)
Does Max Wittek have to complete his education at USC before he commits to another program? It would seem prudent to commit now if he is going to choose Texas and get a playbook to start learning the offense. Are there NCAA rules keeping him from committing prior to leaving USC? Time to shit or get off the pot as some have said, especially if he is able to make the call now! Any insight?
A)
Wittek has to pass 20 hours before he is eligible to transfer and play for another school. If you recall, Garrett Gilbert had to pass 18 hours before he transferred from Texas to SMU.
Q)
Have you heard anything about the possibility of another QB transferring in that would be able to play right away besides Wittek. It would be nice to redshirt both Swoopes and Heard.
A)
There was some buzz about another transfer this weekend but I was not able to confirm who the potential JUCO transfer candidate is. I did hear that Charlie Strong recruited the kid several years ago while at Louisville.
Q)
How are Harrison, Estelle and Daje doing in the classroom. Are there any players who might be grade casualties?
A)
I'm hearing that several guys are going to need to take some summer school classes to maintain their eligibility.
Q)
When will Hicks, Gray, and Perkins be cleared to play?
A)
Hicks should be able to partake in this summer's 7-7 practices. Perkins may not be cleared until August. There is really no telling on Gray.
Q)
What I saw on the DL looked like our best DL in some time. Is that the vibe you're getting? If you agree, then how much of that played into how the OL looked? That may have been the best DL they'll see all of next season, IMO.
A)
Good question and a topic we should withhold judgment on until we play BYU or UCLA.
Q)
Of the WR crew, who stood out to you?
A)
Shipley is clearly the cream of the crop but I like what I saw from Sanders, Johnson and Warrick. Give Meander another year of seasoning and he could turn out to be a really good one.
You didn't ask about the TE's but, Geoff Swaim looks like he is ready to bring something to the table at the TE position that has been lacking for years at Texas.
Q)
Sorry I am so late in asking this but, will the spring game be re-aired on ESPN like it was last year? If so, do you know when and what time?
A)
I have not heard yet if ESPN is going to pick it up this year. Sean Adams will check on this for us.
The Breakdown with Coleman Feeley: Know Thy Enemy
Sun Tzu said that "the opportunity to secure ourselves against defeat lies in our own hands, but the opportunity of defeating the enemy is provided by the enemy himself." To be successful offensively, players must know what the goals and responsibilities of a defense are. To be able to identify blitzes and audible to correct calls or protections, you have to be able to see the clues. Every player on defense, just like on offense, has a specific responsibility to carry out on every play. While offensive players have a route to run, a block to make, or fake to carry out, each defender has a gap, zone, or man to cover. Just like offensive players, defenders have specific rules in their alignment and positioning for each play.
Subtle changes in a defense's alignment can give everything away. Defenses have to be efficient and precise in their alignments to get the edge on any play. A typical "4-3" defense, like the Longhorns run, can be shifted slightly in many ways to give the defense an advantage. For example, in man coverage linebackers may shift closer to or directly over the player they are covering (fig 1 & 1a). This has to be recognized by the QB to tilt the advantage back in the offense's favor.
When defenses blitz, however, they disguise the blitz with different alignments. Some defenses are better than others at disguising but as Joe Wickline's Pass Protection says, "the safeties tell all." When a defense blitzes they can execute it one of two ways. A man coverage blitz, or a zone blitz. Man coverage blitzes are easier to recognize because of the clues given by alignment (fig. 2).
Zone blitzes, on the other hand, are a little more difficult to identify and therefore have become more popular throughout all the levels of football. Zone blitzes are more difficult to identify because they have to be identified subjectively. In a zone blitz defensive ends drop into coverage allowing more linebackers to blitz (fig. 3). Zone blitzes are usually recognized by offensive lineman due to subtle changes in a defensive lineman's stance. If the defensive end is light in his stance and the linebackers are shifting away, it's time to call it out! Little changes like this are very difficult to notice and can only be done by players who are calm, collected, and experienced.
The Longhorns struggled with this identification during the spring game and, as a result, the quarterbacks experienced heavy pressure. Offenses can operate and even be successful by just running the basics and making quick, smart decisions but, only premium offenses read and react as well as attack.
Photo: Big12football.net
Conversation with Friend of Bevo

McPhaul:
It was good to see you this weekend.
FOB:
Boy, you sure have a beautiful family. How did someone like you have such good looking kids?
McPhaul:
Ha! Give us your thoughts on the weekend?
FOB:
I thought it was interesting that Charlie switched to have the one's go against these two's at the last minute but, it was probably the right decision.
McPhaul:
I do too. Our offense needed some time before settling in.
FOB:
Yes, Charlie wanted to give them some time to build their confidence and by the way the first team defense has been tearing them up in practice, it would not have made it a very competitive spring game.
McPhaul:
Did anyone surprise you?
FOB:
Believe it or not, Swoopes looked better than he has in previous practices. It is a travesty that we pulled that kids redshirt. Besides the offensive linemen, and coming out of 2A ball, that kid needed a redshirt in the worst way.
McPhaul:
With that said, do you still believe his future is a QB?
FOB:
I do; but, the key is going to be getting him reps. You could tell the game slowed down for him in the second half.
McPhaul:
Any news on Ash & Wittek?
FOB:
As I said before, the staff feels good about our chances with Wittek. I heard Max asked us for a few days so; he could inform a few other staffs that he has chosen Texas.
McPhaul:
And Ash?
FOB:
Ash is the most talented QB on the Texas roster and that includes the potential for Wittek being here. However, there are concerns on whether Ash will ever take another snap at Texas.
McPhaul:
If Ash does not recover from the foot injury, who do you see taking the helm?
FOB:
I can see Wittek and the other juco transfer moving into the two top spots
McPhaul:
So, they want to redshirt Swoopes & Heard?
FOB:
If at all possible.
McPhaul:
Switching gears. What do you think about Chip Brown leaving OB's?
FOB:
Chip joining Scout & Longhorn Digest is big news in your industry. I also noticed that Longhorn Digest is going behind the pay curtain. How on earth can Ketch & Rivals let the best they have go to a new competitor? There is more to this story that will come out later.
You guys keep up the good work – people are looking for an alternative site they can respect.
monarch, 3xhorndad, killrjoe and 3 others like this